We're currently hiring construction workers.

Join our team today

!
Construction
We build stunning properties through thoughtful design and using natural products that result in high end landscapes.
Landscape Design
In a place like the Okanagan, thoughtful landscaping is an investment – in your property and your lifestyle. From dream to design, and through installation and even maintenance, Tiger Landscaping will work with you to design and create outdoor living spaces that fit what you and your family want and need.
If you've been looking for a professional team of experts to create your outdoor dreams & designs, you've found it.
Landscape Design customized to you.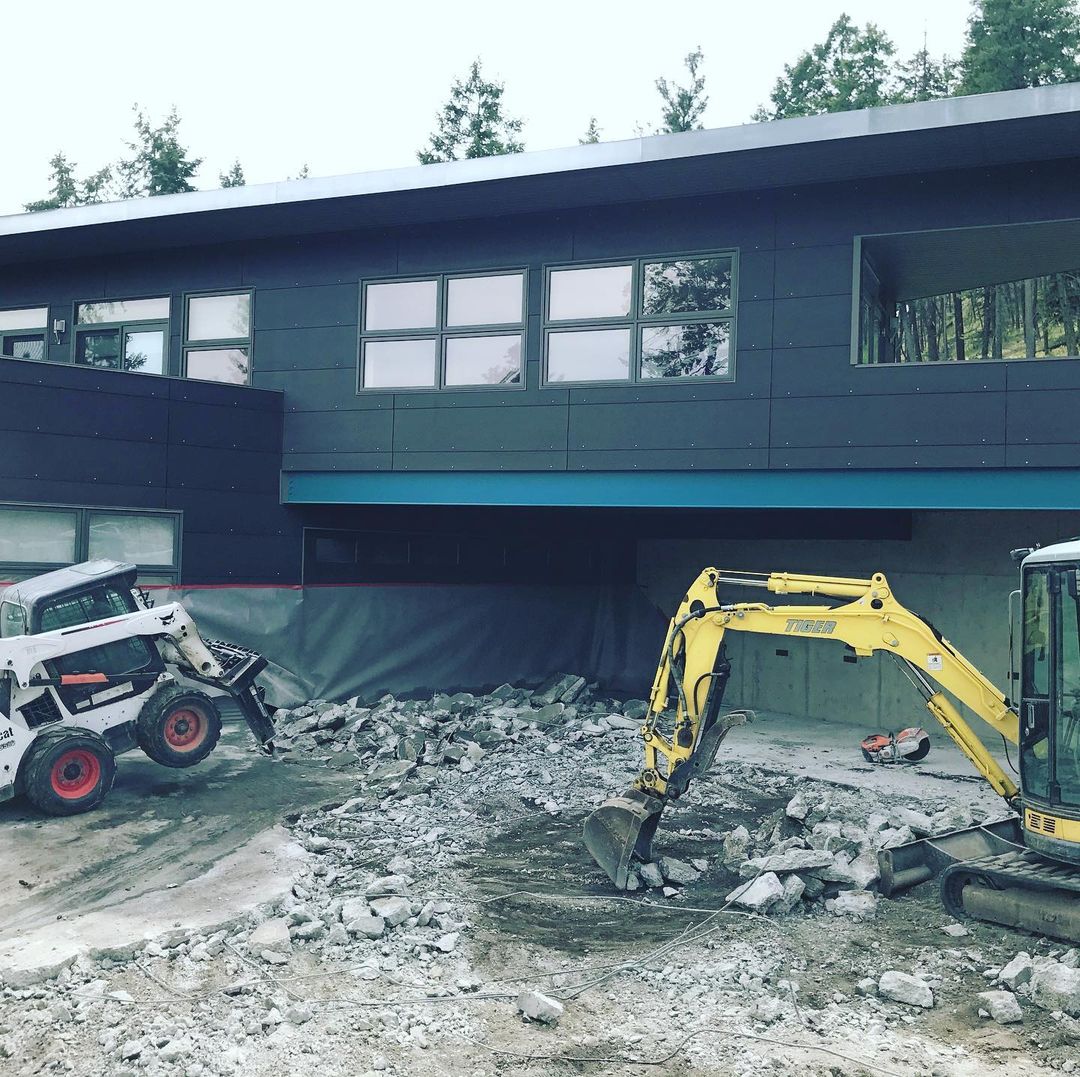 Renovation and Demolition
Wipe a slate clean with renovation or demolition work.
Do you have an eyesore on your property that you would like removed?
Look no further! We can demolish a wide range of large items, including driveways, rock, sheds, decks, fences, swimming pools, concrete pads and more. Whatever you need removed, we can demolish it and haul it away. Easy peasy.
Stone and Brick Retaining Walls
Sticks & stones…
Our Okanagan landscape often requires retaining walls for stability. As well, rock walls and other hardscape elements can bring beauty and drama to a property. If you need a retaining wall, or if you're looking to do some unique hardscape design, trust our team to design and build exactly what you need.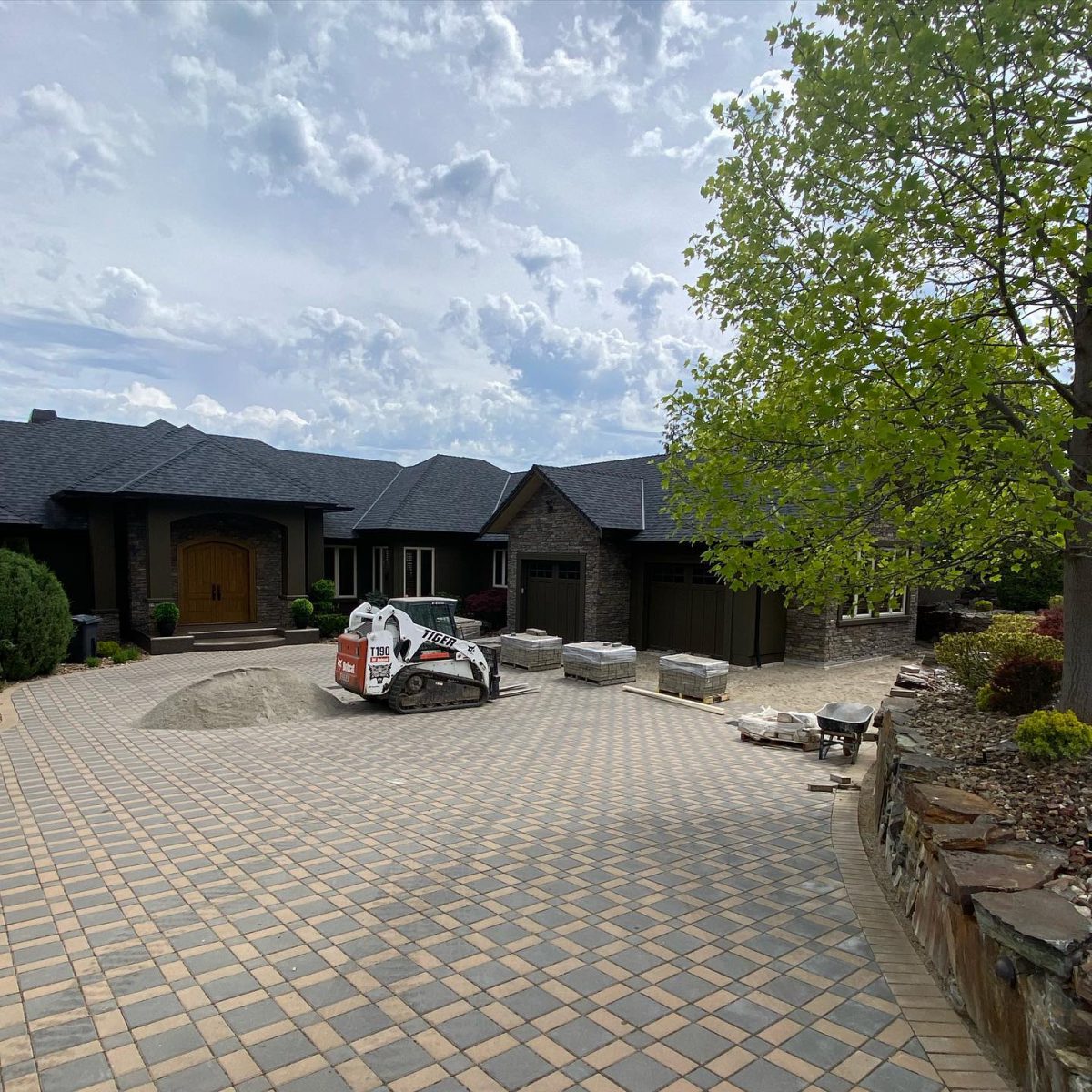 Patio, Walkway and Driveway Installation
We build high quality, impactful, and modern patios, walkways and driveways that match your home and property.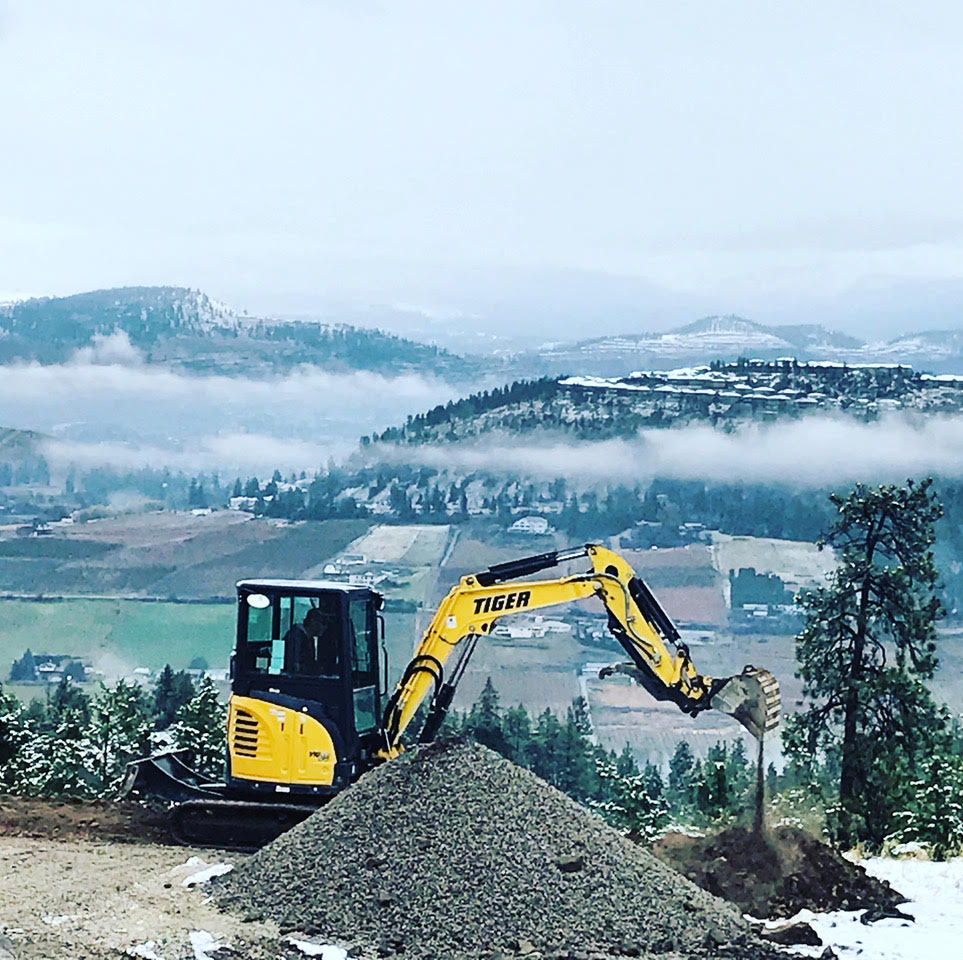 Excavating Services
After proper authorities thoroughly check the area for safety concerns and for utility locations, we remove any hazardous foliage, unwanted boulders or overgrown areas.
After preparing the grounds we can then work to achieve your new outdoor living space.
Grading and Fill Removal
Grading is the leveling of your property. It helps prepare outdoor living spaces for plants, hardscaping paths, patios, stairs, pools, and protecting your property from water damage.
It is the first step that is completed before installing your own oasis in the Okanagan.
Inspired living.
Find out how you can get a landscape that supports your goals and a team of experts focused on your dreams.